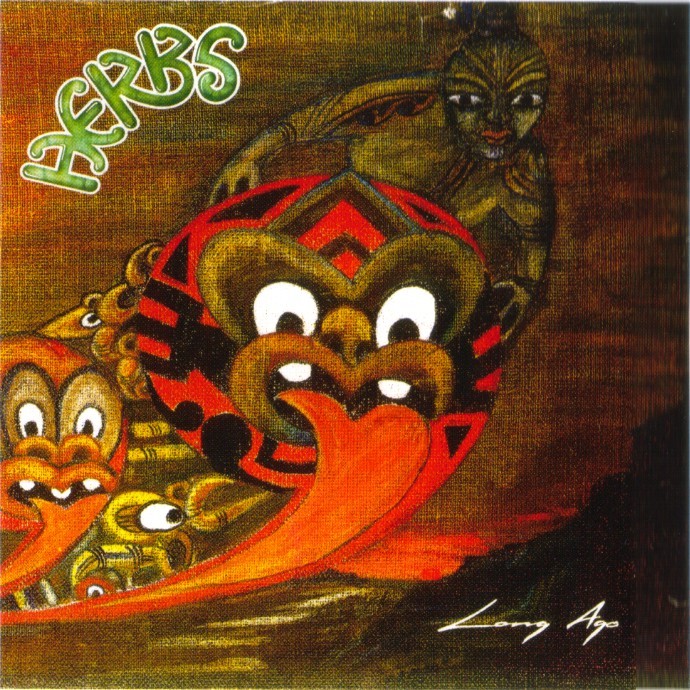 1984
Karanga Ra (Miro Hawke/Dilworth Karaka)
Long Ago (Willie Hona/Tama Lundon)
Jah Reggae (Carl Perkins/Morrie Watene)
Lonely Faces (Fred Faleauto/Dilworth Karaka)
On My Mind (Tama Lundon/Willie Hona)
Repatriation (Peter Stretch/Dilworth Karaka)
Nuclear Waste (Willie Hona/Tama Lundon/Rob Van De Lisdonk)
Stolen Time (Carl Perkins/Jack Allen)
Tahu's Song (Dilworth Karaka/Emory Tahu)
In The Ghetto (Tama Lundon/Danny Wilson)
Goin' Home (Dilworth Karaka/Tama Lundon/Fred Faleauto/Willie Hona/Carl Perkins/Jack Allen/Morrie Watene)
Herbs 1984 :
Fred Faleauto – drums
Jack Allen – bass
Carl Perkins – percussion
Tama Lundon – keyboards
Morrie Watene – sax
Willie Hona – guitar
Dilworth Karaka – guitar
Produced by Wiremu Aata Te Rangi amoa Karaitiana (Billy Kristian).
Recorded at Mascot Recording Studios, Eden Tce, Auckland.
Engineered and mixed by Phil Yule.
Executive producer: Hugh Harawira Lynn.
Cover painting by Norman Te Whata and Emily Karaka.
Cover design: Richard Collins.
Herbs management: Hugh Lynn.
Singles from Long Ago
Long Ago/Lonely Faces – 1984
Warrior Records WAR 1013
Nuclear Waste/French Letter – 1985
Warrior Records WAR 1014
B side written by Toni Fonoti
On My Mind/Aroha Te Mea Nui – 1985
Warrior Records WAR 1016
B side arranged by Herbs for Whakapiri, Sesame Street, New Zealand